How to Measure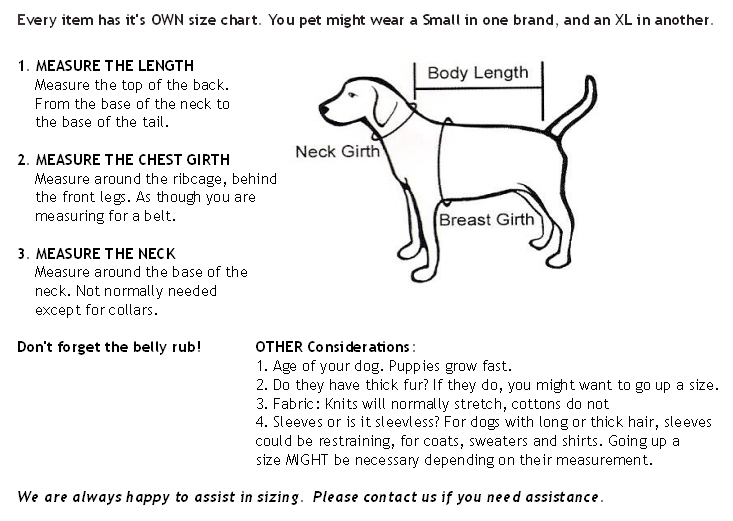 -------------------------------------------------------
FOR SHOES AND BOOTS:
Place a piece of paper on the floor. Place your dog's foot on it and with a marker place a dot on each side of the foot including the toenails. Remove the foot and measure from side to side and front to back.
FOR COLLARS:
Measure the base of the neck, order based on that measurement. Remember, you should ALWAYS be able to place 2 fingers between your dog and their collar. If you have a puppy, take into account they are still growing.
---------------------------------------------------------
Don't hesitate to contact us if you need assistance. 505-891-9244